Stamping your personality on your home is key to moving a house to a home and your home can reflect your personality in many ways. For those with a more classic design preference, patterned wallpapers from the likes of GPJ Baker, Colefax and Fowler and Sanderson offer a sophisticated look. For those that love to push the design boundaries, wallcoverings from the likes of Timorous Beasties will electrify your space! It is a similar story with paints – some like to go bright and bold, whilst others prefer a calmer, tonal palette. We are all different!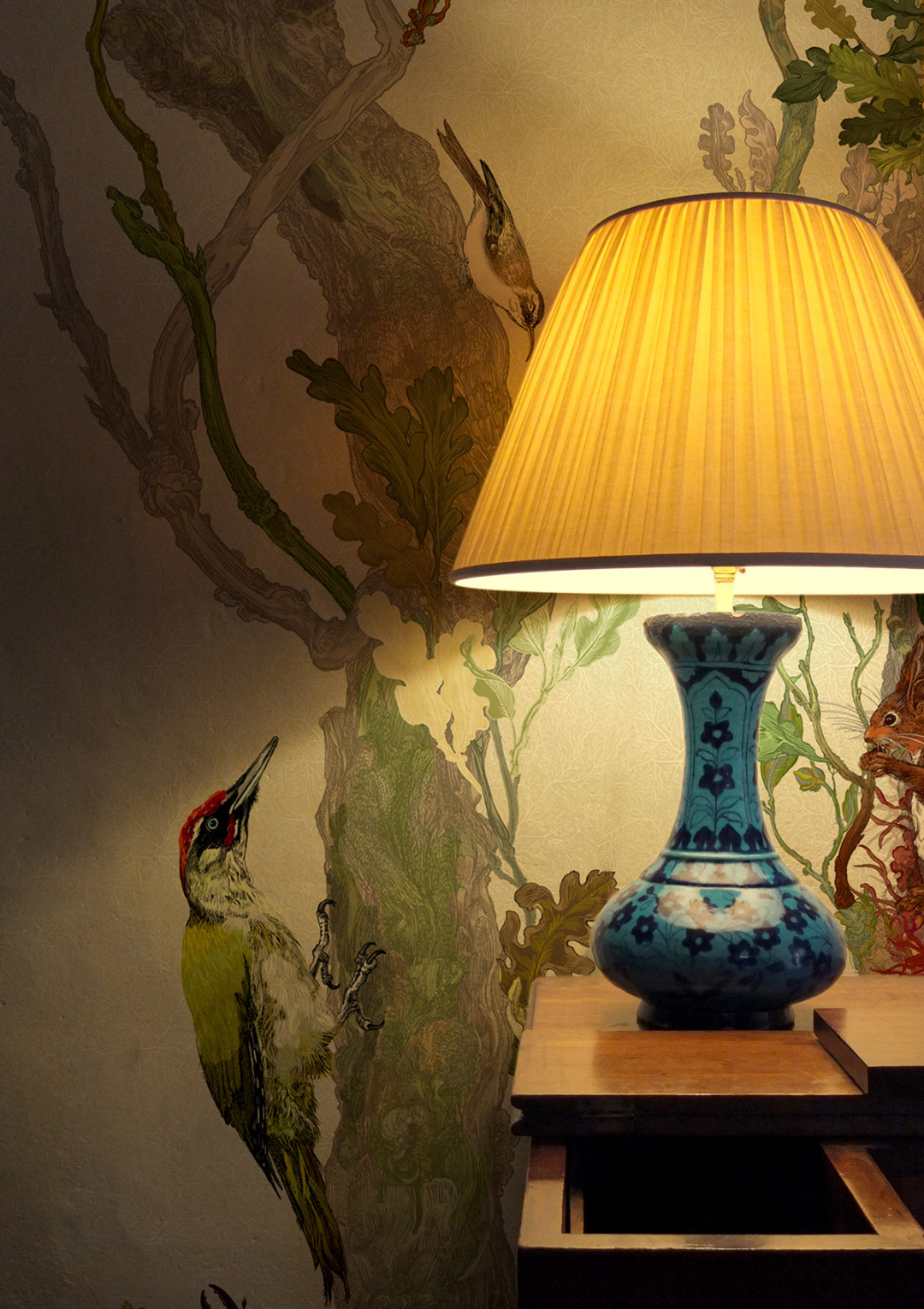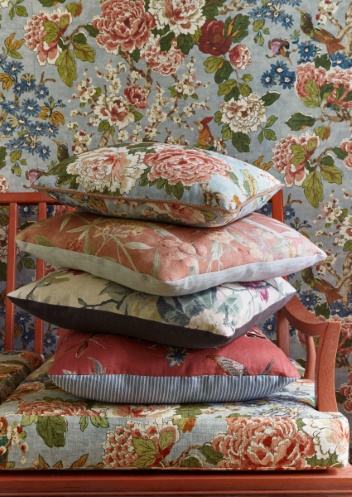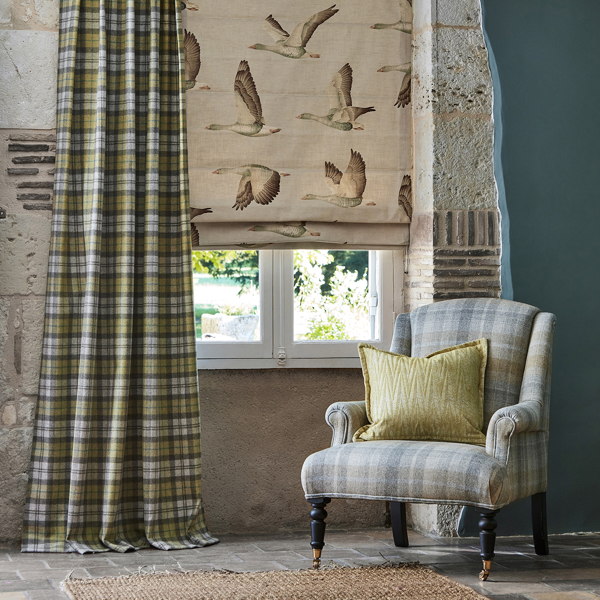 Image credits (from left): Timorous Beasties, GPJ Baker, Colefax and Fowler and Sanderson.
Flooring 
Often a floor is overlooked as a less important design element of a space. And yet, the opposite is true! The choice of flooring is key to a design, because it anchors the room and can be used to show off your personality and taste as much as the wallcovering choice, or design of furniture.
Today, there are so many amazing flooring products on the market. For example, there are punchy patterned carpets influenced by wild animal prints (we love Animal Prints), heritage-inspired LVT tiles (Karndean has a fantastic range of imitation heritage tiles), and wood floors that are bespoke and available in any design or colour that you set your heart on.
Parquet flooring is having a moment and this flooring is a fabulous way to inject some flair into your home! Choose from a traditional herringbone design, embrace the brick pattern craze or push the boundaries with the contemporary square herringbone design. Or for a complete show-stopper, introduce a patterned centrepiece in your wood floor. Click here for more inspiration!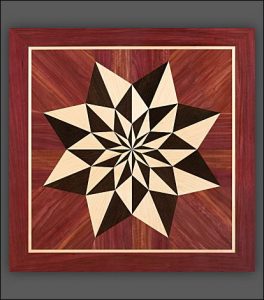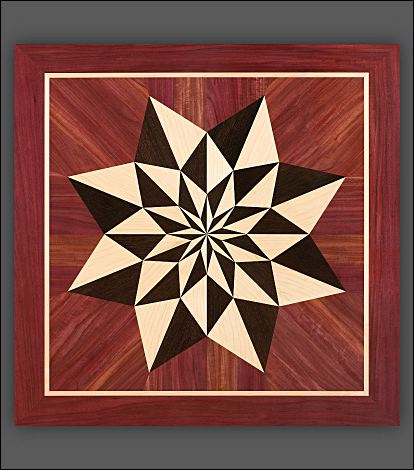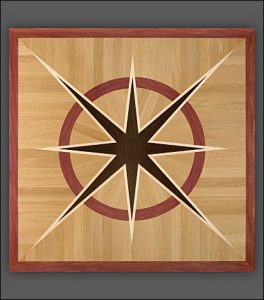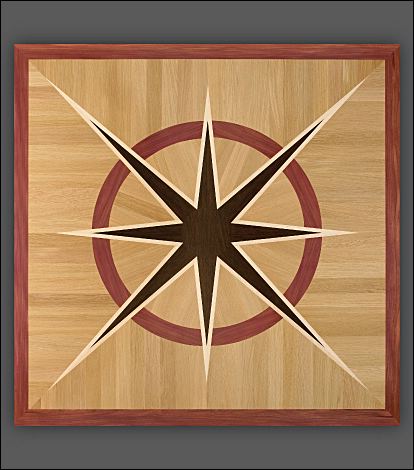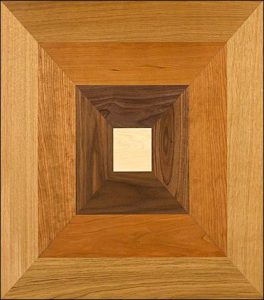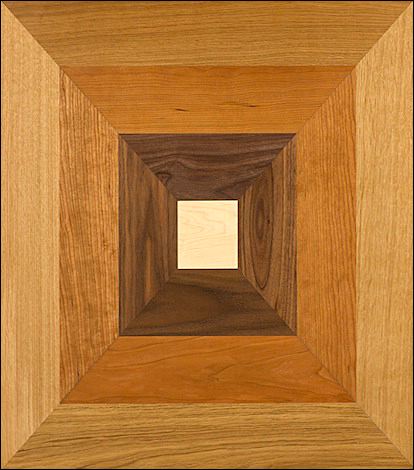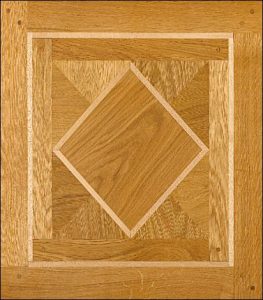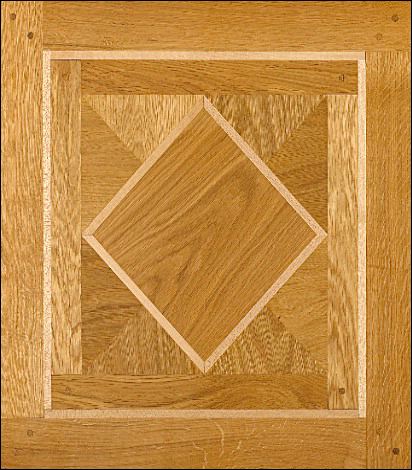 Image from Karndean
The floors can also be laid with a decorative border, which can add a touch of elegance to larger rooms in particular.
It is inevitable that our homes will grow with us to reflect our personalities. A home is a sanctuary, a place of comfort and happiness, and having things around you that enhance your state of well-being is important. So go on, sew that pom-pom trim on your curtains, or put that pink pineapple at the centre of your mantelpiece; whatever makes you smile!
Image credit (from top, left): Hilden & Diaz Chandelier: designed to produce a shadow forest of wild trees; Anthony Lindsey: Yellow Submarine bathroom; Jorge Simos: Playroom Treehouse Mural.